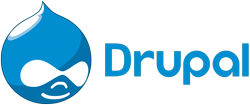 Why is Drupal a top tier Content Management Platform?
Drupal is not just a CMS, it is a platform/Framework which can help companies build a lot of different types of applications and products and not just simple corporate websites.
Integrates with your typical Enterprise IT Stack
The Drupal core is built in such a way that it can connect to any and all external systems via APIs. Drupal platform itself has over 15,000 APIs and pre-built modules to integrate with a lot of the commonly used ERP & CRM systems, Payment Gateways, Marketing tools, mobile applications, etc. It supports REST APIs along with supporting communication between two systems using JSON and XML as well among others.
DevOps- Drupal natively supports  Development Server, Staging (Testing) Server, and Production Server environments necessary for cloud deployments. Drupal also supports multi-tier system designs.
Audit and Compliance – Drupal by default maintains an activity log of each interaction whether read or write.
Security – For any enterprise, security of its data is of utmost importance. Drupal follows all the standard security protocols and tries to eliminate any possible security threat.
Multi-channel application development – Drupal allows enterprises to build a single back-end that will support a multi-channel application, thus saving cost and effort.
Performance – Drupal optimizes the front end, the middle and the data tiers optimizing performance.  In addition it also supports NoSQL data architecture when needed for better performance.
Scalability – Drupal supports multi-website, multi-domain architecture.  Drupal can exploit multi-core architectures for the middle and data tiers and also compute queries in parallel.
Distributed Architecture and Fault tolerance – Drupal will support all the different permutations and combinations of the architecture configurations including the Master-slave configurations when needed.
Why is Drupal a complex implementation?
A Drupal implementation can be as simple as an intranet for employee information and communication, or as complex as a multi-domain, multi-site marketing and eCommerce backbone or a SAAS service.
Integrations with ERP systems
Integrations with inventory and warehouse management systems
Multi-Company, Multi-Site configurations
Multi-Use configuration
Integration with eCommerce
Used as an eCommerce platform using Drupal's commerce solution
Complex system design to support fault tolerance and scalability
Why partner with TriHelix Software to implement Drupal?
We have significant experience implementing and modifying content management platforms including Drupal, they tend to be complex implementations and require a solid understanding of the business processes that you are trying to support.
We have a very long history of building CMS solutions
We have encapsulated business rules to allow for information flow from different and diverse systems
We have implemented complex user roles and security to meet diverse corporate requirements for information access
We have created dashboards and other real time data displays from many different sources
Contact TriHelix Software to Discuss the Details of Your Project