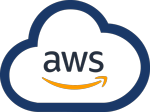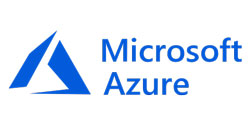 Why are so many companies moving their applications and infrastructure to the cloud (Amazon & Azure)?
Flexibility – If you need to scale down again, the flexibility is baked into the service. This level of agility can give businesses using cloud computing a real advantage over competitors – it's not surprising that CIOs and IT Directors rank 'operational agility' as a top driver for cloud adoption.
Disaster recovery – Robust disaster recovery, implemented in cloud-based backup and recovery solutions save time, improve operational availability, and avoid large up-front investment.
Automatic software updates – The beauty of cloud computing is that the servers are off-premise, out of sight and out of your hair. Suppliers take care of them for you.
Capital-expenditure Free – Cloud computing cuts out the high cost of hardware. You simply pay as you go and enjoy a subscription-based model that's kind to your cash flow. Add to that the ease of setup and management and suddenly your scary, hairy IT project looks at lot friendlier.
Increased collaboration, Work from anywhere – When your teams can access, edit and share documents anytime, from anywhere, they're able to do more together, and do it better. Cloud-based workflow and file sharing apps help them make updates in real time and gives them full visibility of their collaborations.
Document control – When you make the move to cloud computing, all files are stored centrally and everyone sees one version of the truth. Greater visibility means improved collaboration, which ultimately means better work and a healthier bottom line.
Security – Because your data is stored in the cloud, you can access it no matter what happens to your machine. And you can even remotely wipe data from lost laptops so it doesn't get into the wrong hands.
Competitiveness – Wish there was a simple step you could take to become more competitive? Moving to the cloud gives access to enterprise-class technology, for everyone. It also allows smaller businesses to act faster than big, established competitors.
Why is migrating apps and infrastructure to the cloud complex?
While applications and or infrastructure in the cloud offer significant advantages, they are different in ways that can significantly trip you up if they are not planned for and managed:
Cloud security is critical – must be designed in from the start.
Continuity of business, backups, failovers, redundant regions are all critical elements to be incorporated at the start not as an afterthought.
Regional availability must be accounted for – internet speeds may not be sufficient if you do business overseas and your region/regions are only in the USA. Countries have different data management laws.
Device configuration and access is easier, but different
Businesses with regulatory burdens like HIPAA must be engineered correctly and isolated correctly or the consequences from a single event can be severe.
Eventual consistency data stores require a depth of understanding to prevent race conditions
Why partner with TriHelix Software to assist in your migration?
Identifying roadblocks are the first step to eliminating them for successful cloud application development or infrastructure deployments.  Ensuring complete and relevant requirements then quality project planning are the difference between a successful and a failed deployment.
We have built many cloud based applications including eCommerce, intranet, extranet, industry specific, regulatory compliance, document management, financial management, legal management, and many more.
We have deployed cloud infrastructure for ERP systems, email, telephony, help desk, project management, content management, eCommerce, warehouse and inventory management, application support, managed services, and many more.
Contact TriHelix Software to Discuss the Details of Your Project